Covid-19 Information
We were very happy to welcome back all of our pupils at the beginning of September. We have taken every possible step to ensure that our school was and is safe for pupils to return. Please read the risk assessment below to see how we are keeping the staff and pupils who are attending school safe during this time.
As a school, we are very aware of the length of time that children have been out of school and how this has impacted them both emotionally and academically. Our 'Recovery' curriculum incorporates a focus on the pupils' mental health and wellbeing, an amended curriculum that is tailored to their needs and the re-establishment of routines and high expectations.
Covid-19 Information for Parents
If you, your child or anyone you have been in contact with develop any symptoms of Covid-19, please stay away from the school and get a test as soon as possible.
The main symptoms to look out for are…
A new, continuous cough
A high temperature
A loss of, or a change in, sense of taste and smell
If you or your child develop symptoms, please arrange to be tested. This can be done by appointment at local testing centres or through home testing kits. Please visit https://www.nhs.uk/conditions/coronavirus-covid-19/testing-and-tracing/get-a-test-to-check-if-you-have-coronavirus/ for more information and to book a test.
Local drive through testing sites are located in Ashford, at Manston Airport and in Rochester. Other mobile testing sites may also be available to book tests at.
If you select a home test kit, you will need to return the swab using Royal Mail and their network of Priority Post Boxes. These are located all around Boughton-under-Blean, Faversham and the surrounding villages. The timings of their last collections vary considerably so please visit https://www.royalmail.com/services-near-you#/ for more detailed information.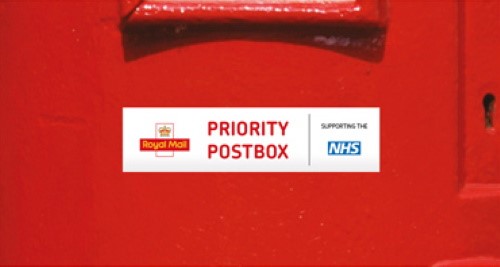 The booking website can be very busy but availability for testing is often updated throughout the day. Please do keep trying to book a test.
Asymptomatic testing is now available in Kent. Please visit https://kcc.healthit.org.uk/covbook/home to book a test even if you do not have symptoms.
What will happen if someone at school displays symptoms
If a pupil or adult within a bubble is showing symptoms of Covid 19 they should stay at home and arrange to be tested. This does not affect any other members of the bubble at that stage.
If a pupil or adult receives a negative test result they can return to school
If a pupil or adult receives a positive test, that bubble will be closed down for 10 days and all members will need to self-isolate. No other bubble will be affected at this point.
The family of a person tested positive will need to isolate for 10 days
Siblings of children within that bubble can continue to come to school as long as they are not displaying any symptoms
What happens if groups of children need to be educated at home in the event of a bubble or school closure?
Our aim is to keep our core purpose of teaching and learning continuing as effectively as possible. However, where a positive case of Covid-19 is identified whole classes may be asked to isolate and therefore will be educated at home for the duration of their isolation.
When children are asked to be educated at home, they will be provided with learning to do at home and we have high expectations of all pupils to complete the work set. Activities and tasks will be shared on Google Classroom. The children have all been sent home with log in details for this. This will be updated daily. However, we do recognise that health and wellbeing are paramount and we appreciate that the level of work that might be undertaken by a child will reflect the situation and circumstances at home.
We will:
Set work that is both online and offline
Provide printed resources for those families who require it
Provide work for a number of different subjects each day equivalent to the lessons they would have in school
Provide work that is in line with curriculum expectations and allows skills to be built incrementally
Ensure that any new content is taught through careful teacher explanation e.g. video clips
Check and mark work that children produce on a regular basis
Set work that is appropriately challenging
Aim to have regular contact between classroom staff and pupils
Please read through our more detailed document about remote learning below.
As we will be using Google Classroom Meet to facilitate contact between the staff and pupils learning at home, it is important that all members of the school community understand the expectations for this. Please read through our Remote Learning Acceptable Use Policy below for more details.
A guide to using Google Classroom can be accessed below.
Additional and supplementary resources recommended by the Department for Education are available at https://www.gov.uk/government/publications/coronavirus-covid-19-online-education-resources for parents to use at home.
How to talk to your children about the Coronavirus
Elizabeth Jenner, Kate Wilson & Nia Roberts have written a book about Coronavirus aimed at children. It has been illustrated by Axel Scheffler. It explains in simple terms about the virus and what we can do to keep ourselves safe. It is available to download below.
Nurse Dotty books have produced a downloadable book for children that aims to explain coronavirus without fear.
Restrictions are slowly being lifted. Please read the document below for more information about the restrictions at this time.